Escalating Green Speeds: Is There an End in Sight?
by Scott Niven, CGCS, Property Manager at The Stanwich Club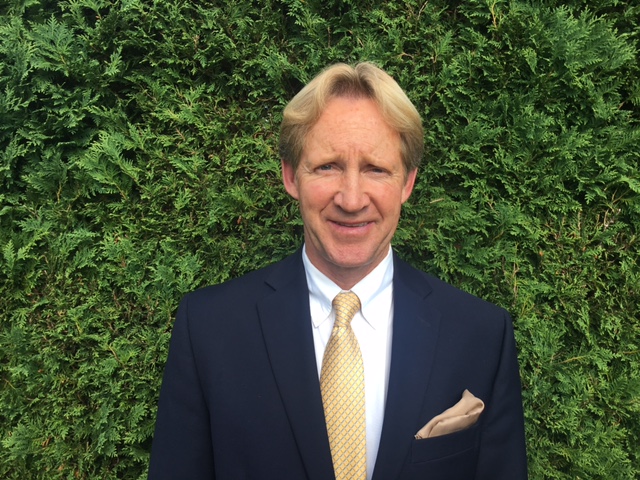 We are nearing that time of year when cool and dry fall weather provides ideal growing conditions and green speeds and putting green quality are at their best. Over the years, few golf course management topics have stirred greater controversy than the speed of the greens. The Metropolitan Golf Course Superintendents Association has always had great interest in this topic and began doing surveys of local golf courses (50 courses in each survey) regarding their green speed data, philosophies and management.
The surveys were conducted in 2001, then again in 2008 and just recently this year. At each eight year interval, we thought that putting surfaces had been pushed as far as they could, only to see them continue to climb. The first survey in 2001 showed an average stimpmeter reading of 9'8". By 2008 it had increased to 10' and then surprisingly jumped by more than 1 foot this year to an average daily speed of 11'3". (For the survey, these speeds were defined as target speeds for normal play.)
Thanks to advances in technology and the benefit of research going on here in the northeast and around the country, many courses have been able to attain maximum speeds without placing their turf at major risk of injury. One way to improve green speed while also reducing risk of turf damage during stressful weather is to change the grass on your greens from Annual Bluegrass ( Poa annua) to the newest dwarf style Bentgrasses. Those modern hybrids have been bred for improved disease resistance, drought and wear tolerance and to be cut low for the benefit of attaining fast green speeds. Today's superintendents also have the benefit of mowers with high clip rates and the ability to cut low without scalping; light weight rollers that compress the turf for pool table smoothness; plant growth regulators that control growth and reduce the potential for scalping; and finally, fungicides; fertilizers; and biostimulants that aid in maintaining excellent plant health.
While not recommended, some clubs have been able to attain ball roll distances of up to 14' and beyond. Those lightning fast speeds greatly reduce the cupping area on greens while also increasing the degree of difficulty, which has a direct impact on the pace of play. In fact, when speeds go over 12 feet, useable hole placement areas cannot exceed a maximum slope of 1 to 2 percent. In response to the issues at higher speeds, some clubs have tried to keep their daily Stimpmeter numbers at or below the mid 12's, although at times it is tough to maintain slower speeds when weather conditions are optimum for increasing ball roll distances (cool temps with low humidity). If we were to allow for ever escalating speed, many greens would have to be rebuilt with less contour to gain usable cupping area, especially many of the classic Met Area courses that were built many years ago.
Some people would argue that greens stripped of their interesting contoured slopes would then become boring. According to architect Rees Jones, at the highest levels of play, putting green contours are the best defense for any golf course.
Unfortunately, while it might make sense, history tells us that putting a ceiling on green speed could be a long time coming, particularly with fast greens still being glamorized. These often heard quotes are just one example of the mindset entrenched in the golfing community: "The greens were so fast that when I marked my ball the quarter slid off the green"; "Those greens are as fast as lightning"; "These greens are so fast, I have to hold my putter over the ball and hit it with the shadow." The reality is that if we don't find a ceiling soon, more greens will have to be rebuilt to accommodate the escalating speeds, stripping courses of their contours and as a result, their true interest and challenge. Not to mention that pace of play issues, which are one of the key factors in attracting and keeping people interested in the game will only get worse.
The following two tables illustrate how green speeds have changed over the past six and a half decades. One shows how they have increased steadily at a predictable rate of about 1 foot every 10 years. The other depicts the current state of Met Area speeds from our most recent survey.
Historical Green Speed Escalation
Year: Perceived Fast Green Speeds
1950s: 6-7'
1960s:7-8'
1970s: 8-9'
1980s: 9-10'
1990s: 10-11'
2000s: 11-12'
2010s: 12-13'
2020s: 13-14' ???
Current Speed Chart for Met Area Courses (2016)
12'6": Fast
12": Medium Fast
11'3": Medium
10'6": Medium Slow
9'9": Slow